Dental Bridges in Winston Salem, NC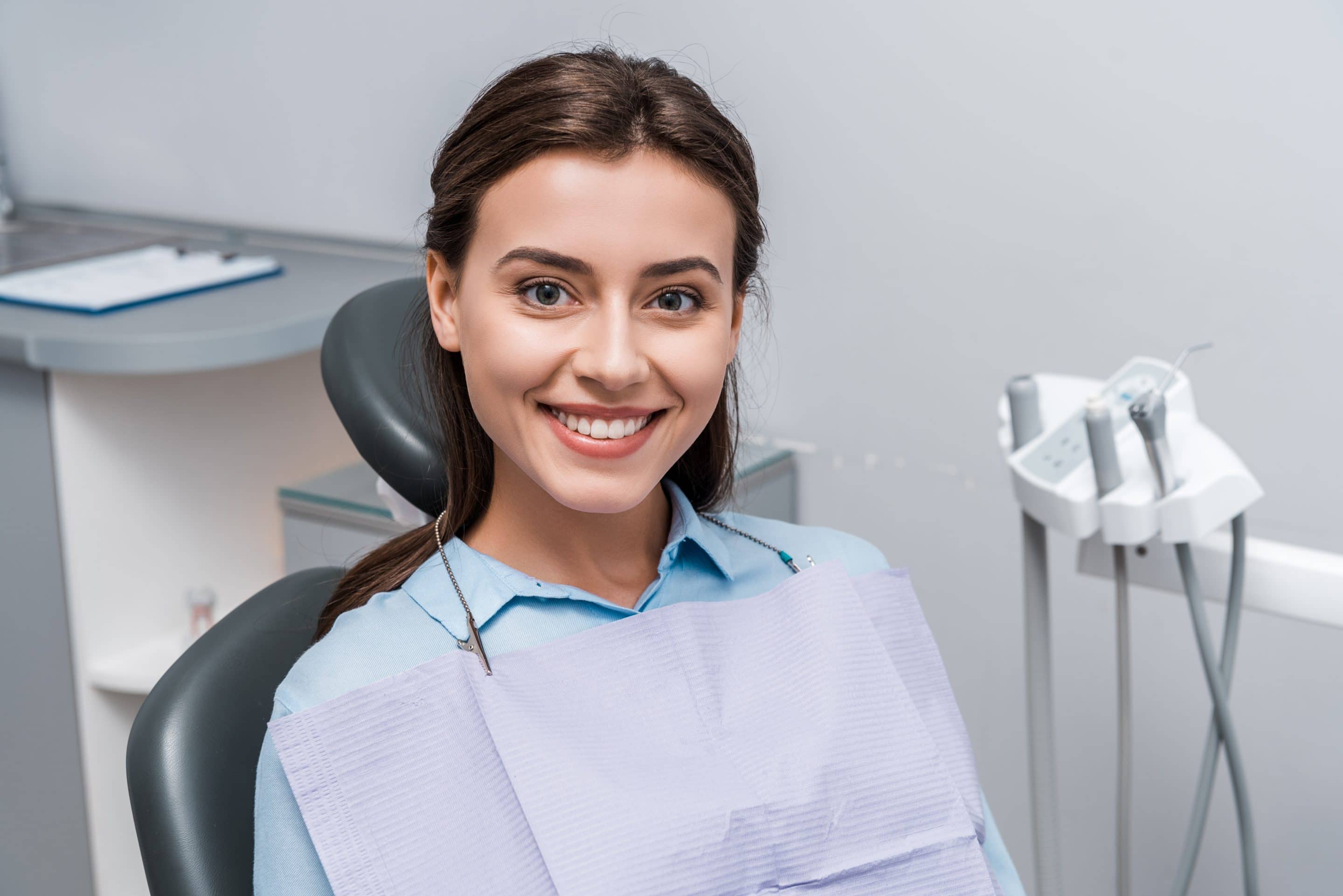 Dental Bridges
Missing or decaying teeth can negatively affect your appearance, ability to speak and eat certain foods, and your overall quality of life. One of the best ways to replace missing teeth is by using dental bridges. This restorative dental treatment is a popular option that repairs the aesthetic aspects of your smile and its functionality, such as the ability to chew or speak.
What are Dental Bridges?
A tooth bridge is a dental restoration that replaces one or more missing teeth and mimics natural teeth' appearance, shape, and function. They're held in place by natural teeth covered by crowns on either side of a gap in the mouth. The artificial tooth, called a pontic, joins the two crowns and fills the gap. Permanent dental bridges are constructed from various materials such as porcelain and ceramic.
Welcome to the Family!
Enjoy All Your Dental Needs From People Who Care. We Look Forward to Meeting You!
Benefits of a Dental Bridge
There are several benefits to having a permanent dental bridge, including: 
Help restore your smile

: If you're missing one or several teeth, you may become self-conscious about your smile. Ceramic and

porcelain bridges

look like your natural teeth. 
Proper chewing

: A dental bridge distributes the forces in your bite properly by replacing missing teeth so that you can eat your favorite foods.

Prevent the remaining teeth from drifting out of position

: Over time, the spaces in your smile can cause your other teeth to move toward the open space or even cause jaw deterioration.
Restore pronunciation

: You may have difficulty pronouncing certain words or speak with a lisp after tooth loss.

Tooth replacement

solves this problem, allowing you to talk normally. 

Maintain the shape of your face

:

Dental bridges

can help maintain the patient's face shape and prevent a sunken-in appearance from missing teeth.
Dental Bridge Process
Getting a dental bridge at Zackeru Family Dentistry is a relatively straightforward process that involves two appointments. 
Exam, Diagnosis, and treatment planning: During your first visit to our Winston Salem, NC, practice, Dr. Jeffrey Zackeru, DMD, will examine you to determine if a

dental bridge

is a suitable solution for you. If it is, we will develop a customized treatment plan that meets your goals. Preparation involves reshaping supporting teeth by removing a portion of enamel to allow room for a crown. A local anesthetic is administered to ensure you are comfortable and don't feel any pain during the procedure.  

Bridge fabrication

: After the teeth are shaped, we take an impression of your teeth to create a model and send it to the dental lab where your bridge is made. While the

permanent dental

bridge is fabricated, we will place a temporary bridge over the newly shaped teeth and gap to protect them.

Appointment for bridge placement

: Once the bridge is ready, you'll come in for your second appointment. We will remove your temporary bridge and place the new bridge. We'll check the fit and adjust as necessary to ensure it fits properly in the mouth. Then, the bridge and teeth are bonded together using special dental cement.
How Do I Know If I Need a Dental Bridge
At Zackeru Family Dentistry, we use dental bridges in various situations requiring teeth replacement to restore a patient's smile. A tooth bridge may be the best choice if you have a missing tooth or severely decayed or broken teeth due to trauma, decay, periodontal disease, medications, or old age.
How Long Will a Porcelain Bridge Last?
Porcelain bridges can last for 5-15 years, depending on your maintenance of the bridge and your oral hygiene. Brushing and flossing your teeth at least twice a day and visiting your family dentist every six months can help extend the lifespan of your dental bridges.
Tooth Bridge Cost
The cost of a dental bridge varies depending on several factors, such as the type of bridge, number of teeth needed to fill the gap, complexity of the placement, and materials used. Luckily, insurance typically covers the cost of dental crowns. 
Schedule Your Dental Bridge Appointment Today!
If you have missing teeth, a dental bridge is an easy solution for tooth replacement. At Zackeru Family Dentistry, we pride ourselves on our dedication to providing quality family dental care in Winston Salem, NC. Whether you need a new bridge or a dental bridge replacement, we're happy to help. Contact us today to schedule your appointment.