Zackeru Family Dentistry – Dental Exams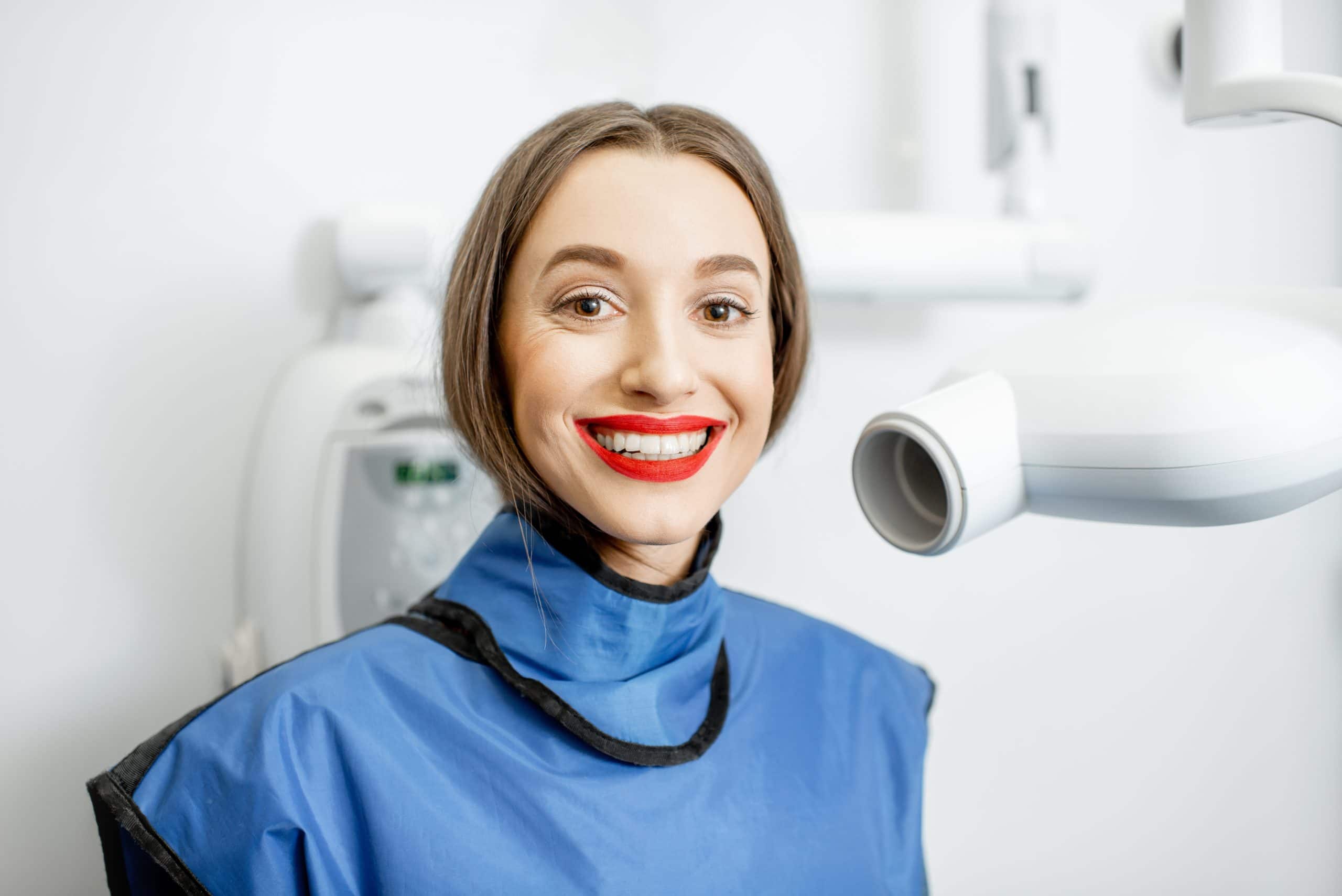 Comprehensive Oral Exams
At Zackeru Family Dentistry in Winston Salem, we provide complete comprehensive oral exams designed to detect tooth decay, gum disease, and other oral health problems early, when they're easier to treat. If you're anxious about regular dental checkups, our experienced dentist, Jeffrey C. Zackeru, DMD, and our dental team will ensure you feel welcome, comfortable, and safe in our office. 
We are committed to providing gentle and comprehensive care, so you can have a positive dental experience. Call us today to schedule an appointment!
Overview of Dental Exams
Brushing and flossing regularly is necessary to keep your smile looking its best, but it is only part of a successful oral hygiene routine. Visiting your dentist regularly for routine dental examination is essential to ensure your teeth stay healthy and your smile stays beautiful. Dental exams involve a lot more than just cleaning your teeth. It covers everything from checking the health of your teeth and gums, oral cancer screenings and diagnostic exams to ensure optimal oral health. 
Welcome to the Family!
Enjoy All Your Dental Needs From People Who Care. We Look Forward to Meeting You!
Why Would I Need a Tooth Exam?
Everyone should see the dentist regularly, regardless of how well you take care of your teeth and mouth at home. Maintaining regular appointments with your dentist for dental exams can prevent a host of oral health problems. By regularly seeing your dentist for dental exams, you can:
Protect your overall dental health and wellness. For example, signs and symptoms of some systemic diseases, like diabetes, cardiovascular disease (heart attack and stroke), rheumatoid arthritis, and lupus, can show up in the mouth first. 

Prevent bad breath, gum disease, tooth decay, and other oral health issues

Detect oral health problems early — when they're most treatable

Shorten the time spent in your dentist's office

Keep your teeth white by reducing staining from food and drinks

Save money by avoiding extensive and costly restorative procedures like implants

Maintain your natural smile for a lifetime
What to Expect During Your Dental Exam
At Zackeru Family Dentistry, we provide comprehensive dental exams for all our patients. Our dental team will keep you comfortable throughout your visit. During your dental exam, Dr. Zackeru will thoroughly examine your teeth and gums for signs of tooth decay, gum disease, bone disease, and other oral health issues.
We will check each tooth for stains, cavities, decay, and the integrity of previous restorative procedures like crowns or fillings. We'll also check your bite (the way the top and bottom teeth fit together) for problems as well as your face, neck, the sides of your tongue, under your jaws, the insides of your lips, and the floor and roof of your mouth for signs of oral cancer.  
We may also want to take teeth X-rays to see what's happening beneath the surface of your teeth and gums. Dental x-rays can show cavities, bone loss, gum disease, and other dental issues that aren't visible to the naked eye. In case we find any oral health issue, we will notify you and recommend a suitable treatment plan. Our dentist or hygienist will discuss your diet and oral hygiene habits and demonstrate proper cleaning techniques for your teeth or dentures. 
How Long Does an Oral Exam Take?
On average, it takes about 45 minutes for your dentist to perform a dental examination. But it can take longer depending on your oral health condition. So if you have many dental problems, it will take more time to address the issues.
How Often Should I Get a Dental Examination and Cleaning?
At Zackeru Family Dentistry, we recommend coming in for dental exams every six months. However, if you have periodontal disease, our dentist may recommend more frequent dental exams to prevent or manage this condition. Even if you no longer have your natural teeth, it's crucial to get regular dental exams to maintain your oral health and the usefulness of your replacement teeth.
 Schedule Your Comprehensive Dental Exam Today!
Regular dental exams are the best way to avoid dental emergencies and keep your smile in great shape. At Zackeru Family Dentistry, we believe in treating our patients with quality dental care that ensures your smile stays healthy and beautiful. Call us today to schedule an appointment for your dental exam in Winston Salem!